Quercus:



Quercus is a collection of playful yet sustainable furniture, the result of a material led investigation into Cork. The two stools and trestle are designed to complement each other seamlessly, but all with their own individual character. The trestle utilises the natural grip of the cork, to firmly hold the glass table top in place, and the cork surface on the stools helps to bring a warm soft material into the home.

The name derives from the Latin names of its two main components Quercus Suber being the Cork Oak tree and Quercus Robur being the European Oak tree. The Fora stool features the same form and style as the Planus stool, the only difference being the grab hole in the centre. The Curva trestles are also of similar structural design to the stools utilising a laminated plywood core, with the Oak legs joined into this using a wedged tenon joint.

The seat elements are CNC'd from large granule cork block and the legs are lathed from European Oak. The seamless top of each piece is created by first joining the legs to the cork base and plywood insert and then applying the cork top.

The trestles are most suited to a piece of glass 1800mm x 800mm however, they can accommodate glass with a minimum width of 600mm.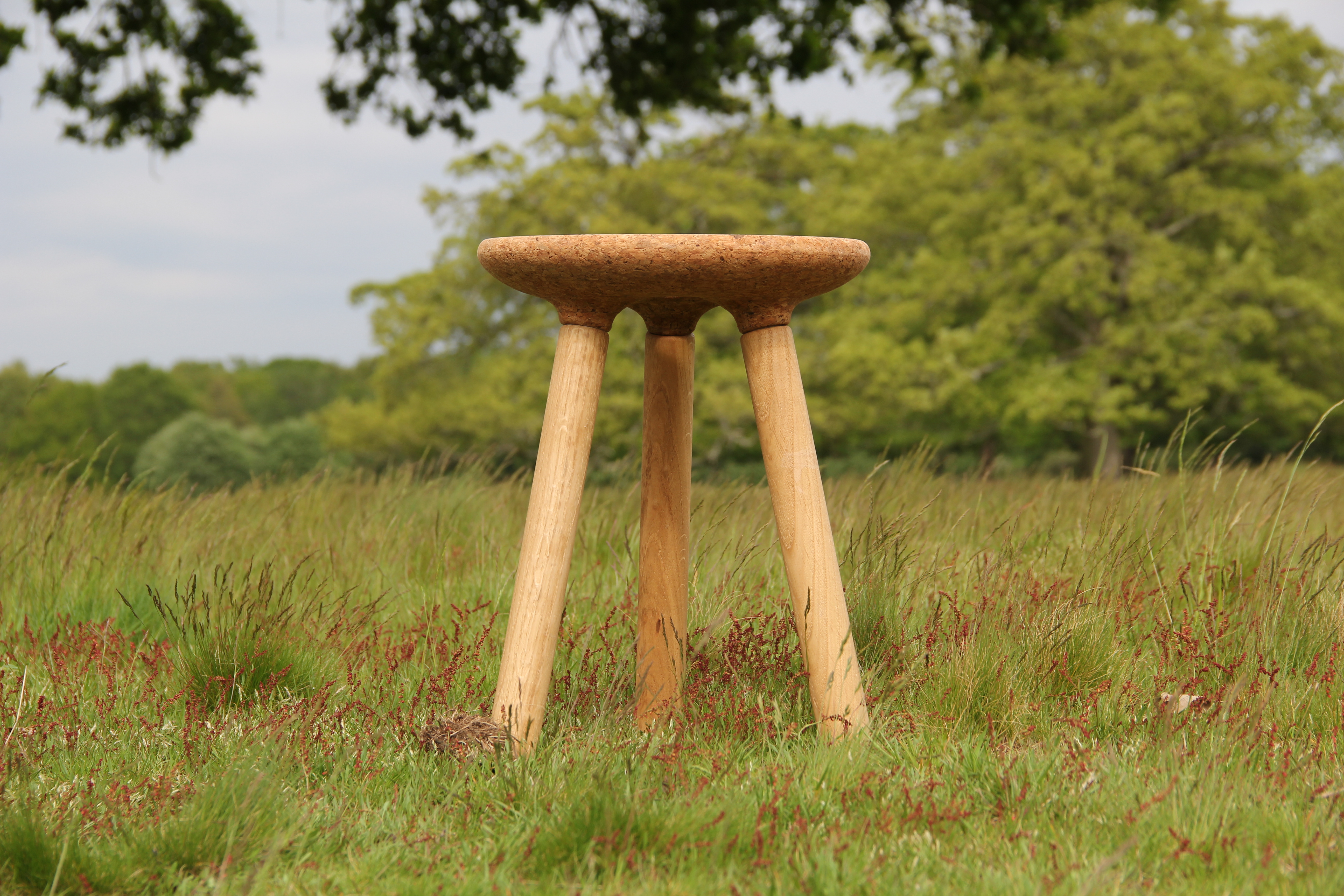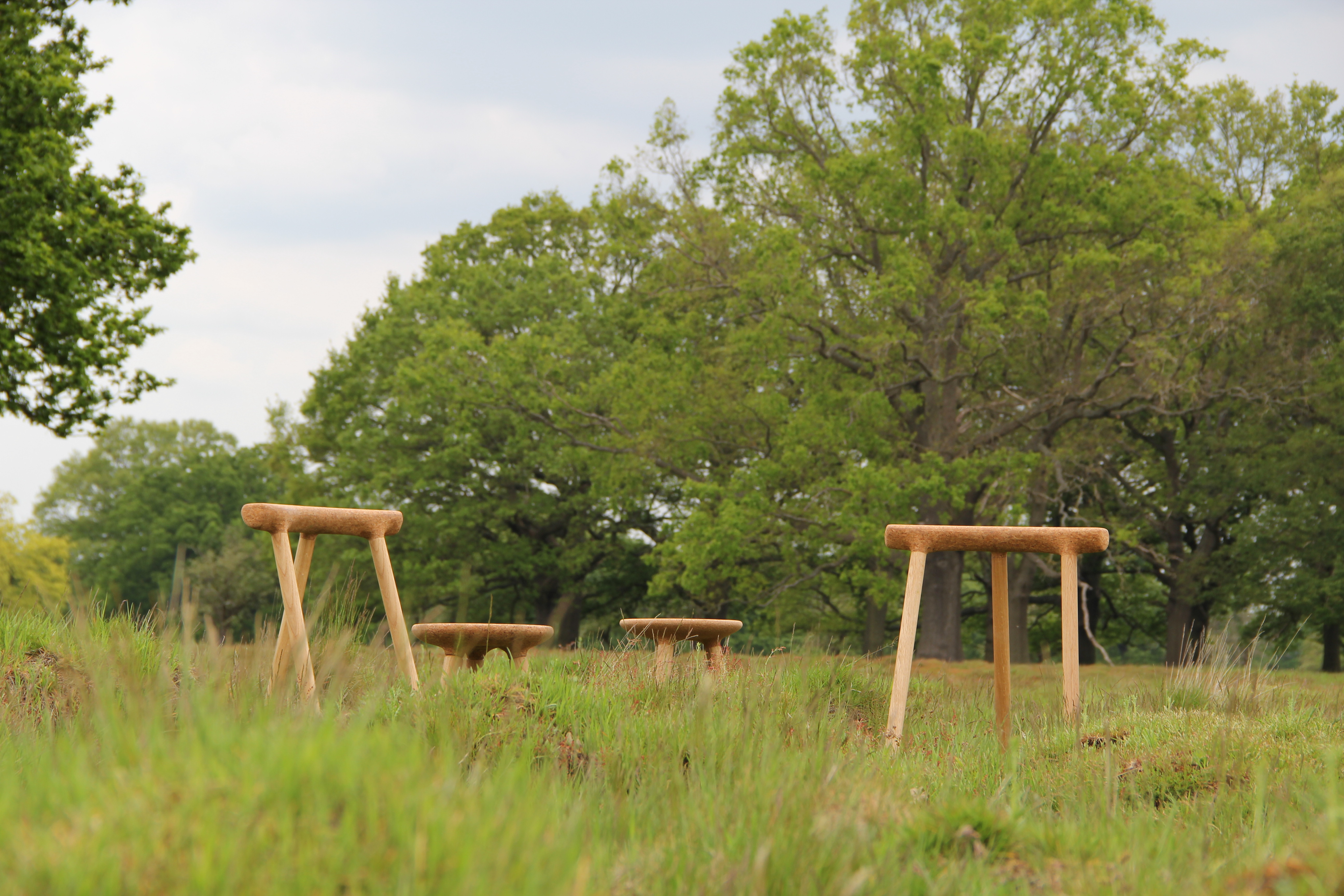 Kork was developed using parametrically driven models, that modeled the sound interference to inform the waves present on the end result. Kork can be replicated at any size or dimension thanks to the parametric models.